Alright ya'll here we go! I get a ton of questions about how I got started blogging and photographing food, so I want to tell you all about Foodtography School because it was a total game changer for me!
Before we dive in, I want to be 100% transparent and let you know that I'm a Foodtography School affiliate. I absolutely love Foodtography School and talk about it to anyone who will listen. So after months of referring people on my own, I'm super excited to now be a member of their affiliate program! I'm incredibly honored that Sarah and her team trust me to promote her business and as you all know, I only partner with companies that I actually use and truly love and Foodtography School is certainly no exception. That said, this post does contain affiliate links, which means that if you decide to purchase Foodtography School through any of the links in this article, I will receive a commission (at absolutely no cost to you).
If you do decide that Foodtography School sounds like something you're interested in, you can use the code SAGE for an 15% off everything sitewide!! [excluding bundles and payment plans]
So What is Foodtography School?
TLDR; Foodtography School is the reason my photos that used to look like the picture on the left, now look like the one on the right. But let's get into the nitty gritty.
Foodtography School actually encompasses several different courses created by the one and only Sarah Crawford of Broma Bakery. I'm going to spend the majority of this post talking about the OG Foodtography School course because I think it's the most applicable to the most people. However, I'll also touch on all of the other courses and offerings and at the very end I answer the biggest question I get, "Is Foodtography School worth the money??"
Before we dive in, I just want to emphasize a key point: Foodtography School is not a magic pill. Taking the course doesn't mean your photos will magically improve overnight. Even after taking the course it has taken me months of hard work and practice to see dramatic improvement. But without Foodtography School I wouldn't have even known what to practice.
The OG Foodtography School Course
Foodtography School is an online food photography course that focuses on composition, lighting, and editing in Lightroom. But not only does it teach you the skills you need to take your food photography to the next level, but Sarah dives into the social media and marketing side to help you turn your passion for food photography into a business!
Price: $587 (with code SAGE $499)
So who should take the OG Foodtography School?
This course is designed for food bloggers and food photographers that are new to photography and struggle with how to compose their food photos, aren't comfortable using Lightroom to edit, or just straight up know nothing at all about photography (all of these applied to me before taking the course, so I was truly the ideal student).
However I would not recommend this course to intermediate or experienced food photographers, photographers who have already taken an in depth course that covers the fundamentals of food photography (composition, light, editing), or photographers whose main subject matter isn't food. If you're a food photographer who also has a very strong understanding of those fundamentals but still want to hone your skills, I highly recommend checking out Advanced Foodtography School (scroll down to read more about it)!
So what does Foodtography School cover?
The course is divided into 4 units.
Fundamentals of Photography
Composition
Light and Color
Branding
Editing
Social Media
Business and Marketing
Every unit is split into several smaller categories. It is recommended you work through one unit every week, meaning the course takes roughly 7 weeks in total. However, the great thing about online courses is that you can take them at your own pace! I personally sped through the whole course in about 2 weeks, but have since gone back and re-watched certain videos over and over again. Especially the styling sessions!
Unit 1: Fundamentals of Photography
This unit covers everything from the history of photography, the basics of how to use your DSLR, the best angles to shoot at, and the main things to consider when setting up your scene.
For a complete beginner like me, Unit 1 had the most immediate impact on my photography. The photo on the left is from before Foodtography School and I actually had it posted on my blog (the horror) and the photo on the right is obviously from after. I literally knew nothing about how to compose a photo, so this unit opened my eyes to the true artistry of photography.
This unit also has all of Sarah's beginner prop and backdrop recommendations for photography!
Unit 2: Composition
Unit 2 covers everything you need to know about core compositional principles, like how to effectively capture movement in your photos and how to use texture and layering to create dynamic images.
This unit is super helpful for using composition and color to create different moods and color stories that accurately communicate your brand.
Unit 3: Light
This unit covers the intricacies of how light affects photography and how to use that knowledge to harness good light and manipulate bad light. You'll also learn about common lighting mistakes and how you can standardize your light!
For a long time after this unit I was scared to shoot any blue subjects because I wasn't yet confident manipulating blue light, so I would just always desaturate my blues completely. But after a lot of practice, I now love shooting with blues and I love the mood blues convey.
Unit 4: Branding
I LOVE this unit!! It's great for helping find your unique visual voice so you can clearly communicate your brand to your followers! It goes over why branding is so important in the first place and how to hone in on your voice to help you stand out from your competition.
Finding my brand has been one of the best things I've done for my business! Finding my unique style is what has helped me land some of my biggest food photography clients!
Unit 5: Editing
This is arguably the most important unit! Editing is what takes good photos to AMAZING photos! It covers how to editing in multiple different styles (from light and bright to dark and bold), and how to fix bad light in post processing.
I highly recommend getting a subscription to Adobe Lightroom so that you can get the most out of this unit!
Unit 6: Social Media
This unit is super important if one of your goals is growing your presence on social media. I'll be honest, I didn't follow all of her recommendations for months and then I kept thinking to myself, "Ugh why is my Instagram not growing??" Well let me tell you, once I started consistently implementing her strategies, my social following started to skyrocket. So she definitely knows what she's talking about.
Unit 7: Business and Marketing
This unit compliments unit 6 and delves into how to market yourself as a food photographer and start earning money. Sarah also talks about the importance of building relationships with brands, which has directly impacted the paid work I've done! My very first paid client is now a recurring client that I've been working with for over a year now!
This is an area that I've become super passionate about, so if you have any questions about whether or not you should be working for free/product instead of getting paid. Please reach out to me and let's chat!
I've also written my own posts on how to price yourself as a food photographer, and what you need to keep in mind when negotiating contracts.
Bonuses!
If you sign up for Foodtography School using my link and code, you'll also get access to the following bonuses!
4 Different Lightroom/Editing Videos!! These are crazy helpful if you're a Lightroom newbie like I was when I took the course!

Lightroom 101
Lightroom Basics Mini Course
Lightroom Walk-through
Edit in 4 Distinct Styles

3 Styling Videos!! These are also just awesome! I've watched all of these videos multiple times and each time I take away something new!

Brownies
Cheese Board
Salad

Product Styling Session - This is awesome for figuring out how to incorporate a brands products into your shots!
Downloadable Workbook
5 Lightroom Presets
Brand Pitch Guide -- Super helpful if you've never reached out to brands before!
Private Facebook Group Access! This is honestly one of my favorite parts! I've met so many amazing bloggers and photographers through the Foodtography School group!
My experience with OG Foodtography School
As cheesy as it is to say, Foodtography School was life changing for me. Since taking the course, I've officially started by own business and am consistently working with clients as a food photographer and recipe developer. Cooking has always been my greatest passion but I never dreamed that I would be making money doing what I love.
You can read more about my journey to becoming a full time food blogger and photographer earning over 6-figures a year in this post!!
My BIGGEST mistake was not investing in a Lightroom subscription early on. For the first few months after taking Foodtography School, I refused to pay for Lightroom because it seemed like an unnecessary expense. So I definitely saw improvement in my photos and in my composition, but they still weren't great. I truly didn't understand how important post processing is to creating stunning photos. After I finally downloaded Lightroom and went back and watched all of the Lightroom videos, my photos immediately started to improve and that's really when my social media started to gain more traction!
I took the photo on the left right after finishing Foodtography School and I took the photo on the right after I finally decided to pay for Lightroom. The composition is very similar. But the photo on the right is lit and edited to properly show off how delicious they truly are! So some of the improvement in this photo I attribute to all the time I spent practicing and playing around with how to get good light, but the rest is all editing.
A common question is, "Well did your photos improve more after OG Foodtography School or Advanced Foodtography School? Should I just skip to Advanced?" And the answer is that my most dramatic improvement was after OG Foodtography School. All of my improvements after taking the Advanced course have been much more subtle. So I benefited greatly from both courses. I really wouldn't recommend skipping to Advanced unless you already have a strong foundation in food photography.
Advanced Foodtography School
Unlike the OG course, Advanced Foodtography School is designed for the photographer that already has an inherent understanding of composition, lighting, and editing in Lightroom. It's not for you if you're a beginner who doesn't yet feel comfortable shooting in manual mode or using all the features in Lightroom Classic.
Price: $1327 (with code SAGE $1128)
I just finished taking Advanced Foodtography School and OMG is it amazing! Since taking the course my photography has continued to improve dramatically and my Instagram account has really started taking off. I'm super excited so see what my photos look like 6 months from now once I get to really practice all of these more advanced techniques.
So what does Advanced Foodtography School cover?
Advanced Foodtography School has ten units that are absolutely packed with information! I would dive into each unit, but we'd literally be here all day. But you can tell by the unit titles just how much great information is covered!
Structuring Your Scene
Advanced Placement Principles
Advanced Styling
Styling Sweets
Styling Savory
Properties of Light
Advanced Editing Theory
Cohesive Branding
Growing Your Social
Skyrocketing Your Business
There are also some absolutely amazing bonuses included in this course!
Bonus Unit on Growth Mindset and Goal Setting -- Seriously so much great advice in here!
Styling Sessions

Chocolate Cake
Waffles
Cauliflower Soup
Lasagna

Lightroom Videos -- These videos are all game changers!

How to Edit Pesky Reds/Oranges
How to Edit Color Hues to Create Precise Color Stories
How to Utilize Camera Calibration to Mask Pesky Light
How to Edit Chocolates to be Rich

Interview: Social Media Authenticity and Consistency -- This was a really great and informative interview
Sponsored Post Pricing Guide
Restaurant Pricing Guide
One of my favorite things about the Advanced course was Unit 3: Advanced Styling. Sarah dives into using visual cues, how to create perfectly styled scenes with minimal props, and so much more! The photo on the right may look heavily styled, but the majority of the props are just ingredients! The pizza on the left still looks cheesy and delicious, but the pizza on the right tells a much clearer story.
I'm going to be honest, I really struggled with whether or not the price-tag for Advanced Foodtography School was worth it. After about two months of going back and forth about whether I could justify spending almost $1500 on a course, I bit the bullet and signed up. Literally the very next day, I landed my biggest brand deal ever that would pay me almost $2000. People will tell you over and over (I guess now I'm one of those people) that investing money in yourself and your education is worth it. But I completely agree that it's super scary to take that leap. A good portion of the money I've made this year has gone back into my business, but I know it will pay off down the road. This course is a lot of money, so I definitely only recommend taking it if you're serious about turning your passion for food photography into a business.
Restaurant Foodtograpy School
Shooting in restaurants is wildly different (and more difficult) than shooting in your own kitchen. However, it can also be a lucrative way to diversify your income! So Restaurant Foodtography School is designed for food photographers, bloggers, or influencers who want to take stunning photos in a restaurant setting.
Restaurant Foodtography School is broken down into four units:
Fundamentals and Composition
Visual Branding
Styling
Social Media
My very first restaurant shoot went okay....but I did't realize how much harder it is when you have so little control over the styling. I haven't taken Restaurant Foodtography School yet but as I try to shoot in more restaurants, it's something I'm seriously considering!
I think the most beneficial part of Restaurant Foodtography School is that Sarah includes units on branding and social media specifically for restaurants.
Price: $347 (with code SAGE $295)
iFoodtography School
While the rest of the Foodtography School courses are designed around using a DSLR, iFoodtography School was developed for those that want to learn to take killer food photos on their iPhone or Andriod.
To be honest, this is the only course I'm not interested in and have no plans to take. But if a DSLR ins't in your budget right now, $150 to learn how to take photos with your phone sounds like a hell of a deal to me!
Price: $117 (with code SAGE $99)
The Style Edit
The Style Edit is a 12 month course that's all about (you guessed it) styling and editing! Each month you'll receive two videos about a different subject (tacos, ice cream, pasta, soup, and more) where you go behind the scenes with Sarah from start to finish while she styles and edits the shoot.
If you're a food photographer, you know that both styling and editing can be incredibly frustrating and they take the most practice to perfect. So this course is designed to help get those creative juices flowing. I haven't yet signed up for the Style Edit but it's on my to-do list!
Price: $588 (with code SAGE $499).
Other Offerings
Foodtography School also offers some downloads like presets and guides. You can use code SAGE for 15% off the entire shop!
Lightroom Presets: Presets are saved Lightroom adjustments that take your photo from raw to edited in just a single click! Foodtography School offers a few different bundles of editing presets that can be used with Lightroom Classic and mobile. I've purchased the Light and Bright presets and I love them! To be honest, now that I've established my own photography style more, I don't use the presets as much. But they were super helpful when I first started learning how to use Lightroom!
Templates and guides: they offer a variety of templates and guides like customizable media kits and sponsored post pricing guides. I purchased the bundle of everything for $250. I haven't really used he brand style guide much but I've used the proposals/contracts and the media kit a lot! These aren't really necessary for a beginner, but are super helpful once you start working with brands!
So is Foodtography School Worth the Money??
The short answer is yes, absolutely.
Foodtography School was definitely worth the money for me. I earned back what I had invested in the course (and more) after my very first paid gig. And I also earned back what I invested in Advanced Foodtography School the very next day. It's truly the best investment I've made in my business and I think my before and after photos are proof of that.
A common critique I've heard is "Well can't you find all that info online for free? Why should I pay for her course?" And that's absolutely true. You can find any information online for free if you look hard enough. But my response would be to think about how much time that would take. Sarah didn't invent the rule of thirds, but what she did create is a platform that puts all of this information together into a beautiful, comprehensive, and accessible course that can be your one stop shop and save you hours (if not days) of time searching on your own. And if you're like me, you wouldn't have even known what to search for when you were just getting started.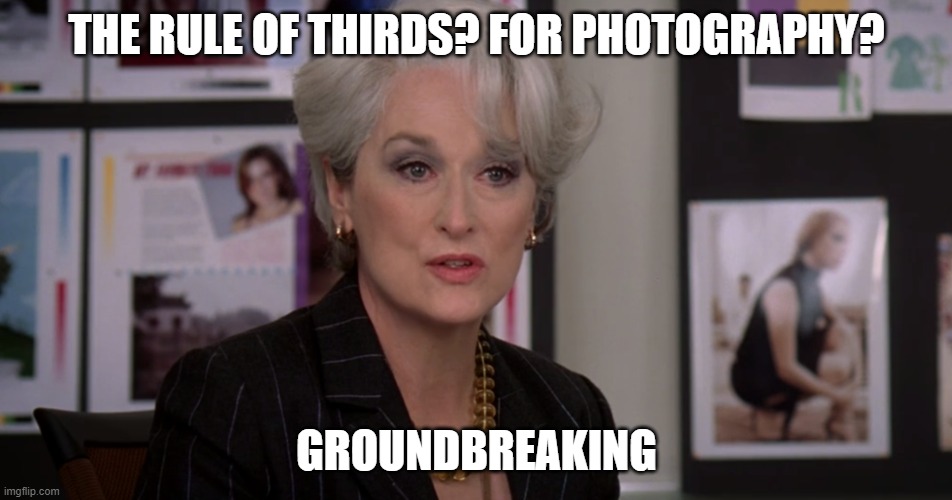 You also get to be a part of the Foodtography School community which is honestly priceless!! There is a private Facebook group for all Foodtography School students and a separate one that's exclusive to the Advanced course. I have made SO many friends through Foodtography School! There are so many amazing food bloggers that I now have real friendships with because of Foodtography School. A few of my new besties that you should also follow are:
But like I said in the intro of this post, Foodtography School isn't a magic pill. I truly believe it gives you all the knowledge you need to become a great food photographer, but it's up to you to practice your butt off to develop your skill. There were several times in the months immediately after taking the course that I questioned my decision and wanted to give up because I wasn't seeing progress. But I kept practicing and now my business is growing more than I could have imagined and I've really begun to solidify my brand.
However, I do know of people who have taken the course and their photography hasn't really improved or they haven't been able to turn this into a business despite putting in their best efforts. I can only tell you about my experience and how much it has truly changed my life. Also, something to consider if you're outside the US, is that there might not be as many opportunities for you to make money as a food photographer regardless of your skill level. Simply because the US market is just so large compared to Europe and others.
Still wondering whether or not to take Foodtography School? Please reach out to me so that I can answer any questions you still have! If you can't tell by the length of this post, I genuinely love Foodtography School and could talk about it for hours! You can leave a message in the comments, shoot me an email at [email protected], or DM me on Instagram @barleyandsage!
More Food Blogging Resources
Browse more blogging resources →